$3 Per Yard Quilting Fabric!
Suzie Q Quilts is OVERSTOCKED! So we're having a fantastic sale for you: high quality, 100% cotton quilting fabric as low as $3 per yard when you buy all that's left on the bolt! This is fabric that's made to last generations from Moda, Free Spirit, Marcus, RJR, Windham, and others. Just click on the icons below and pick your favorites. At these prices they won't last, so get yours now! You must order all that shows in stock to get these prices! We have so much inventory to move that we can't even put it all in the sales category at once – the pages would load too slow and maybe even freeze – so be sure to check back often to see what else we have added to the "Buy the Bolt" sale!
All sales are first come first served.  All yardage as shown in stock is approximate!  Your card will only be authorized until your order is processed to ship, then the amount will be adjusted for the actual yardage left on the bolt and the actual shipping charges.  We do not charge extra for shipping and handling – only actual shipping charges from USPS.  So, this is your chance to stock up for all your holiday quilting needs!
Are you following us on Facebook and Instagram???  Are you signed up for our newsletter? We occasionally pick a winner from our followers and subscribers for a special gift!  Don't miss out on our giveaways!
Have you heard about SQangles?
Check out this demo video on YouTube, its the fastest way we know of to make 8 half square triangles!  Order the SQangles Try Me Kit for just $5.
Chocolate!
So what do you get for someone who doesn't quilt??? What could be better than premium handmade chocolate gifts from Bear Creek Fudge? Shipped direct to your recipient from the Texas Hill Country.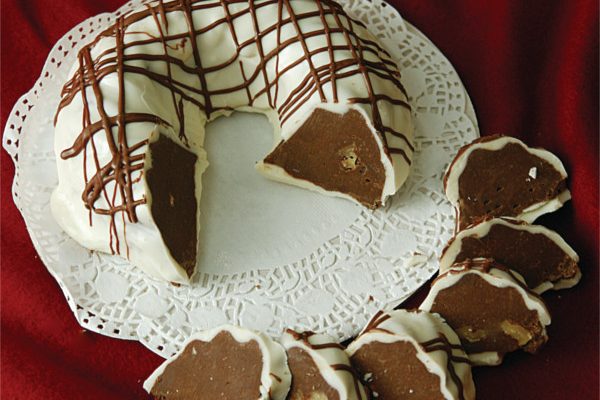 Piece in the Valley at Valley Ranch Retreat!